STRATCO PATIOS MELBOURNE
One ever popular outdoor living solution is the Stratco Patio, available in a wide range of designs and sizes for different styles and needs.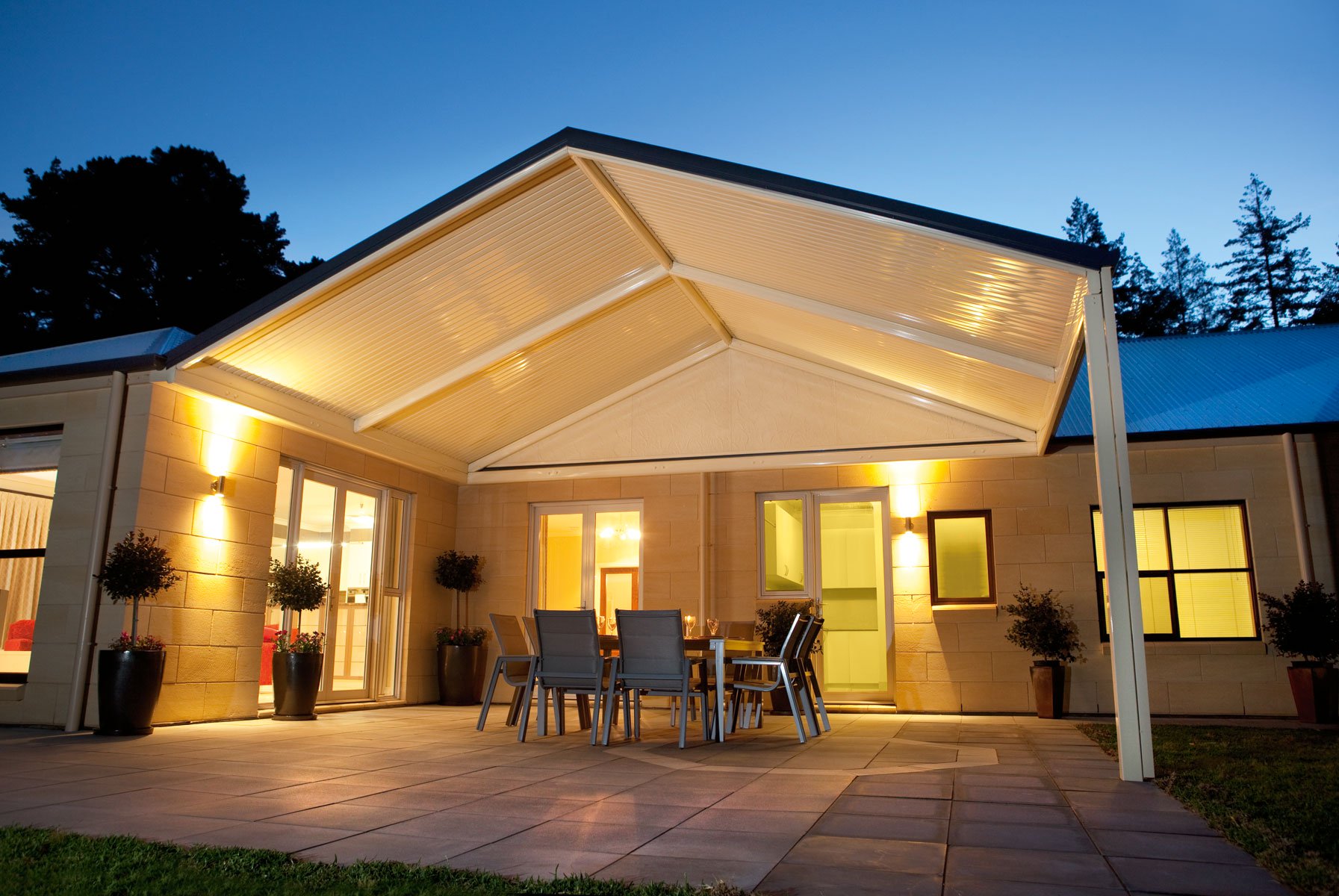 STRATCO PATIO INSTALLATION
A patio is, simply put, the paved outdoor area of the home. It's often considered a courtyard, and has been widely used as a recreational and relaxation area that adjoins the house. It works well for outdoor dining solutions, and does a great job in a wide range of applications, like entertaining guests, providing additional focal points for the garden, or even as a resting space for recreational activities.
Patios don't always have roofs, and many homes may only have a paved area for their outdoor living space as this is the basic type of patio. However, more and more properties are getting patios with roofing installed, and for good reason: a patio roof provides protection from the elements, come rain or shine, meaning that the outdoor space can be enjoyed all year round. And if you're living in Melbourne, it's definitely a good idea to keep your outdoor space prepared for whatever elements the weather wants to throw at you, from bright sunny days to cold rainy ones.
Aside from the addition of roofing, patios also come in a wide range of styles, with flat, gabled, and curved roofs used to compliment existing home designs. Often, home owners can also opt for a custom design, from timber Melbourne decking instead of paving, to intricately designed roofs, high quality materials, and beautifully-oriented layouts with gorgeous outdoor furniture or thriving flora as the focal point of the space. It's an amazing way to display one's unique aesthetic!
PATIO INSTALLERS MELBOURNE
When it comes to installing high quality, stylish outdoor living solutions, it's important to find a contractor that has years of experience installing patios melbourne, with great customer reviews to back up their services. Make sure that your builder does a fantastic job and you're satisfied with the end product – you'll be able to do that by looking at reputable companies with depth of experience and quality products on offer.
If you live in Melbourne, and you're wanting to create a gorgeous outdoor space for your home, look no further than the experts at Outdoor Impressions!
Our expert team will work with you, offering professional services to create and design your new deck, new patio, custom verandahs, carport, or striking alfresco area. It's the perfect way to add more living space to your property, while also adding value to the home!
Contact our team today to get started on your new home addition, and make the right choice with Outdoor Impressions.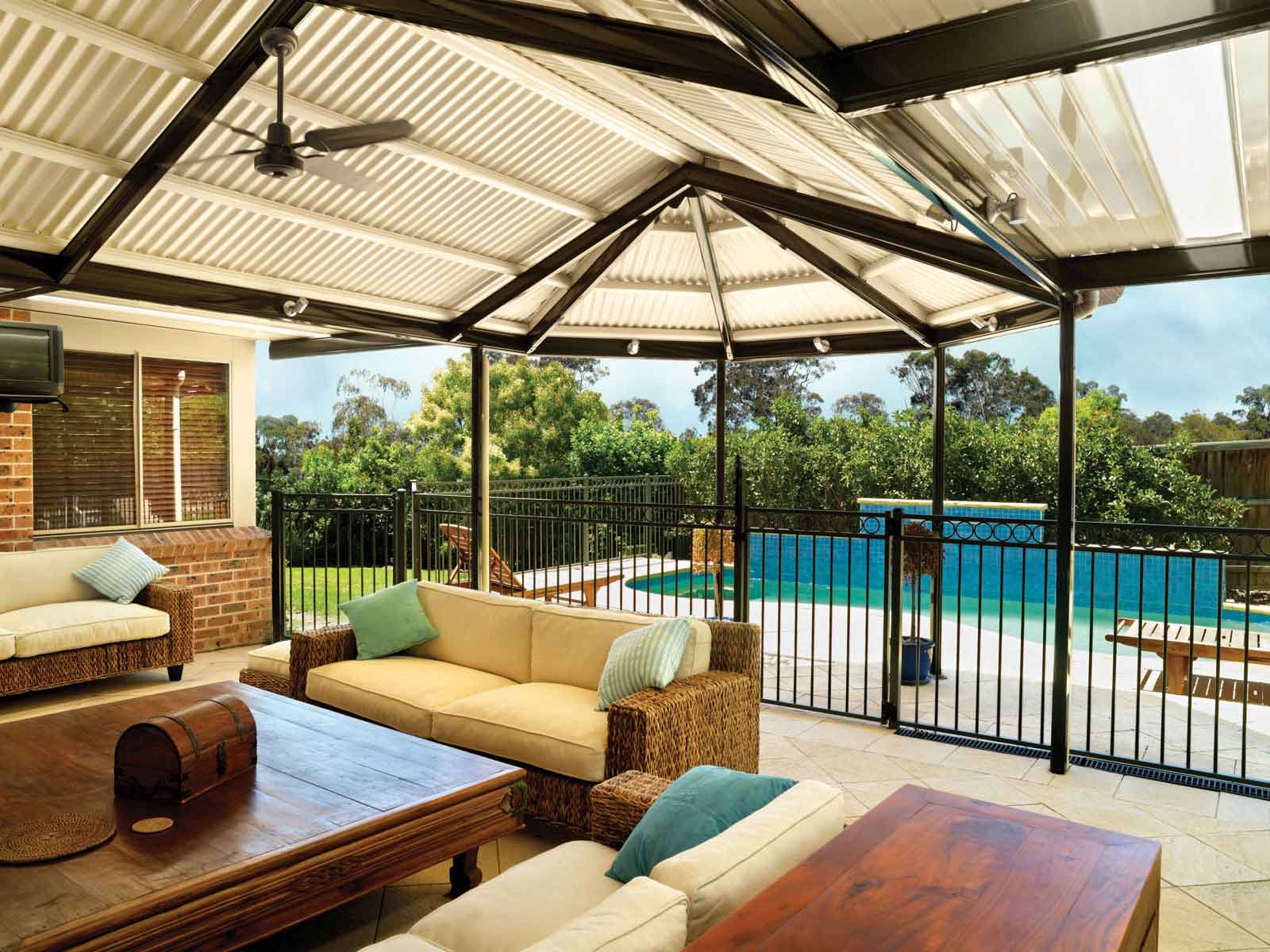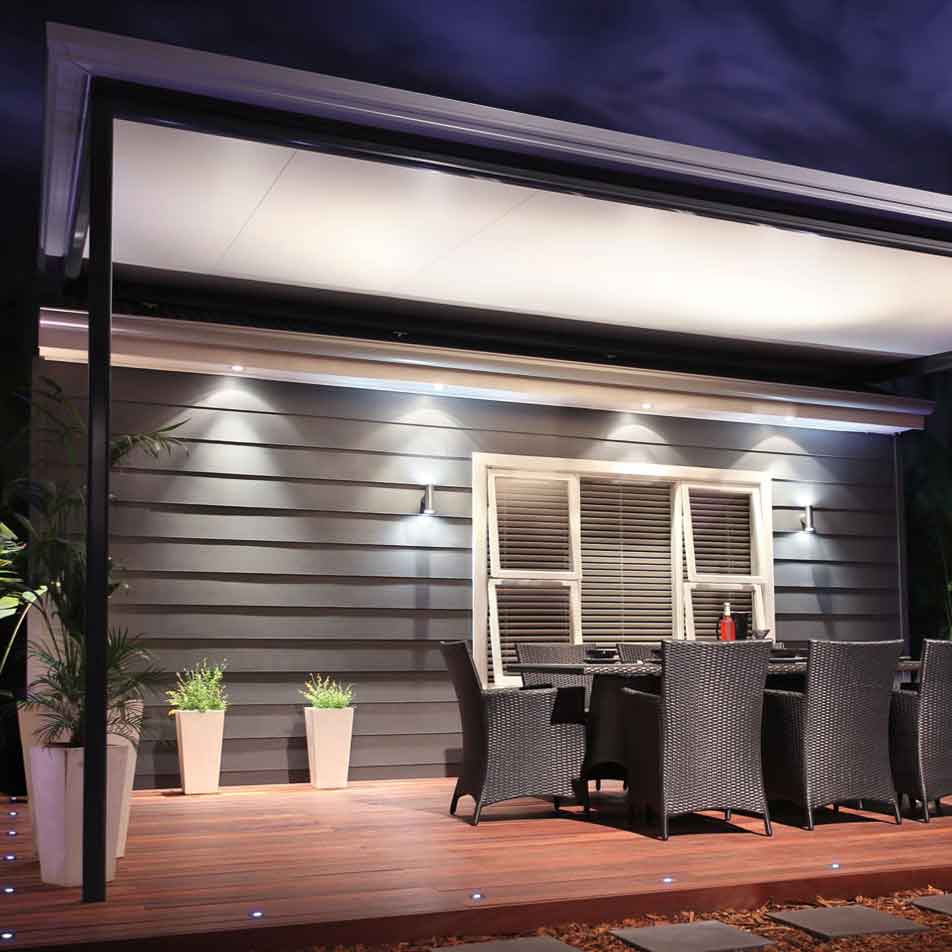 STRATCO OUTBACK PATIO MELBOURNE
The home is a place for members of the family to rest and relax. It's no wonder so much time and effort goes into creating a cosy and relaxing space in the home for every member to enjoy. And while much focus has been placed on designing indoor spaces for comfort and functionality, it's also important to think about the outside spaces of the property as well.
Studies have shown that spending time outdoors not only calms the mind, but also has a huge range of health benefits, too. It's no surprise then that Melbourne homeowners are looking towards creating and designing great outdoor spaces like Stratco Outback Patio, which not only extend the living area of the property, but are also great ways to get the benefits of being outdoors without having to leave the privacy of your home.
PATIOS VS. PERGOLAS
With the great number of outdoor living solutions available nowadays, it's no wonder people are finding difficulty discerning the difference between a patio and a pergola. The key is to remember what each has historically been used for to know what the difference is!
Patios were traditionally designed to expand your outdoor living space, turning the outside into a usable, additional room. Patios were created in Spain, beginning as decorative courtyards that now have a functional purpose, too. Generally, patios are usually adjoining the main building of the property, and are the perfect space to entertain and relax, especially with the addition of a flat roof. Whether it's sunny or rainy in Melbourne, you can't go past the necessity of a patio!
Meanwhile, a pergola is historically constructed to be the focal point of the garden, creating a usable space within lush greenery. Usually an ornamental building, pergolas are typically free-standing, and can be made of wood or steel. Try finding a reputable company that installs both, like Outdoor Impressions, and consult with them to see which one will suit your needs perfectly!
DO STRATCO OUTDOOR PATIO ADD VALUE TO A HOME?
Being able to dine outside in a gorgeous area, have guests over and enjoy the beautiful Melbourne weather, as well as make full use of your very own, private recreational space is sure to add value and enjoyment to your home. You'll love having the option to enjoy the outdoors without having to leave the house, and you'll soon find that home is definitely where you'd rather be.
And what's more, the Melbourne home will definitely increase in value with the addition of any outdoor living solution, especially an outdoor patio that is built with the highest quality materials. This is because potential home buyers are always on the lookout for functional and stylish spaces within the properties they're considering, and well-designed outdoor spaces such as the inclusion of quality patios ensure that the home maximises the available space for various purposes.
Patios are great for outdoor dining, relaxing, recreational use, and entertaining friends and family. It's no secret that real estate agents, investors, and aspiring homeowners look for the inclusion of these amazing outdoor structures.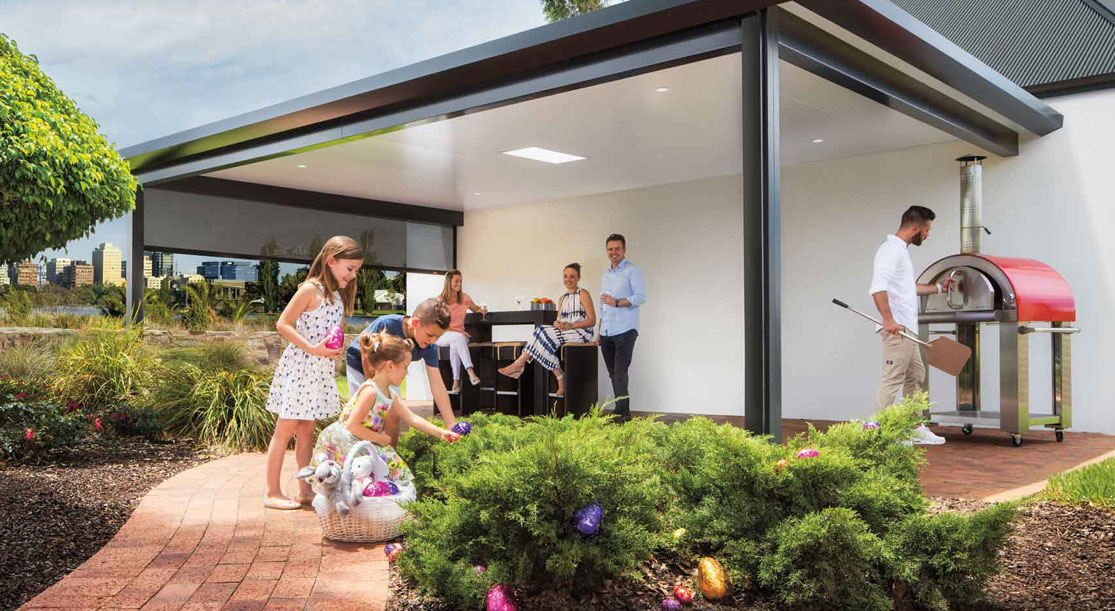 PATIO BUILDERS MELBOURNE
Here at Outdoor Impressions, we specialise in creating exceptional outdoor solutions for our customers.
Our broad range of Stratco Patios can be customised to suit both your home, and your needs, coming in a broad range of styles, colours and roof shapes. Having installed Stratco products for over fifteen years, we know how to make them suit you and your home perfectly.
A patio installation is the perfect, cost-effective way to increase your usable space and add value to your home. Call us today to find out the stratco patio cost and prices. Read some of the reviews from people whose home is bigger, brighter and ready for summer
Extensive Colour Range
The beautiful Stratco Outback range offers an incredible range of colours, whether you're looking to match or contrast with your existing home.
So whether you choose calming hues for your haven or bold tones for your entertaining area, or even filtered light for your family space, you will need a colour combination that's just right for you.
Speak to your Outdoor Impressions consultant for more great ideas and colour samples.
At Outdoor Impressions, we pride ourselves in providing high quality, reliable and personal service to all of our customers.
When you visit us, you don't just get a salesperson – you get a team member who's there to serve you to the best of their ability.
That means, they listen and you get what you need!
One of our sale representatives will contact you within one business day.
Get Free Measure & Quote!
Please fill out the form below and we will back to you soon.
Factory 1, 158 Canterbury Road Bayswater North VIC 3153
CONTACT US
Visit us:

Factory 1, 158 Canterbury Road, Bayswater, North Vic 3153