Gazebo Melbourne Installation Service
Picture this: it's a beautiful Australian summer's day, you've got an ice-cold drink on deck, and you're reclining in an impossibly comfortable outdoor chair underneath your stunning garden gazebo. Or maybe it's raining, and you're curled up underneath a blanket, enjoying the gentle pitter-patter of rain as it falls around you.
Gazebos are a popular backyard staple Australia-wide, and it's easy to see why.
Outdoor Impressions is the number one gazebo installer in Melbourne, Australia. If you are after a new gazebo, explore our wide range of high quality designs and sizes, and contact us for easy and seam-free installation.










What is a gazebo?
A gazebo is a freestanding outdoor structure, designed not only as an ornamental addition to a landscape, but also as an outdoor space to entertain and spend time with family and friends. Traditionally, gazebos are octagonal or hexagonal in shape, and are semi-enclosed to give shelter. Their roofs often mimic that of the main house it accompanies in order to complement the design.
Historically, gazebos were used as bandstands in public areas like parks, and have evolved over the years to become focal pieces for gardens and other outdoor living spaces. They're also often used in romantic settings, for events such as weddings. For centuries, gazebos have been both functional and aesthetically pleasing.
In our Australian climate, gazebos are an ideal way to enjoy the great outdoors, regardless of weather conditions. Gazebos are hugely customisable, and here at Outdoor Impressions, we have a huge range to choose from, so you can create the perfect structure to suit your needs – whether that be entertaining family and friends or simply a serene place to kick back and relax after work – and all for affordable prices.
Gazebo designs
Gazebos share many similarities with other outdoor structures, such as pergolas and pavilions. As a result, many potential gazebo designs echo these popular structures.
Rotunda
Perhaps the most common gazebo design, rotundas are exactly what the name suggests – round. Circular in shape and with a domed roof, rotunda gazebos are a classic choice and will give your outdoor living space a more whimsical look.
Follies
If you're looking for a gazebo that is purely for decoration, a folly is your go-to. These generally offer very little in the way of protection from the elements, and their main purpose is to be a beautiful addition to your garden landscape.
Pavilion
Often found in parks and other public spaces, pavilion-style gazebos are open-sided and supported by columns. These types of gazebos are great for parties and larger gatherings as they can be built to a size that suits your needs, with more columns to support if necessary.
Pergola
Pergola-style gazebos are pretty much what you'd expect – similar in appearance to traditional pergolas that attach to your home, but as a standalone structure. The roof is either open or closed, and it's an ideal place to kick back and relax while surrounded by nature. If you're after pergola installations, both classic or gazebo-style, contact us for a free quote.
Benefits of Gazebos
They're customisable
With a huge range of styles and colours to choose from, it's easy to create an outdoor gazebo that perfectly fits your needs. Whether you're after a solid roofed structure or an open gazebo to let in the natural light, we've got you covered (literally!). What's more, if you do opt for an open gazebo, there are options for coverage should you need it, including a removable canopy roof.
And, because of the number of options available, gazebos can be designed to fit pretty much anywhere, whether it's for small spaces or larger areas. Whatever your outdoor space looks like, a gazebo is an excellent addition.
They're diverse
With a ton of design options and a wide range of uses, gazebos are diverse and a great way to enjoy the outdoors year-round. Whether you're using it as an outdoor space to entertain friends and family, a private space, or an ornamental focal point of your garden, you really can't go wrong. They're one of the best ways to enjoy the weather year-round.
They add value
Gazebos are unique and not found in every property. They are both a charming visual addition to the backyard as well as an additional living space to take advantage of, which is appealing to potential home buyers if you eventually choose to sell.
They're low maintenance
Gazebos are very low maintenance and don't require a ton of care. All you'll really need to do is sweep occasional leaves and debris out, and maybe a quick scrub and rinse very rarely. Maintenance should take you no time at all!
Enjoy the outdoors all year round
Let's face it – Melbourne weather is pretty fickle. A gazebo gives a peaceful oasis protected from both rain and harsh sun. Our entire range is designed with the Australian climate in mind, so you know your gazebo will be the perfect fit.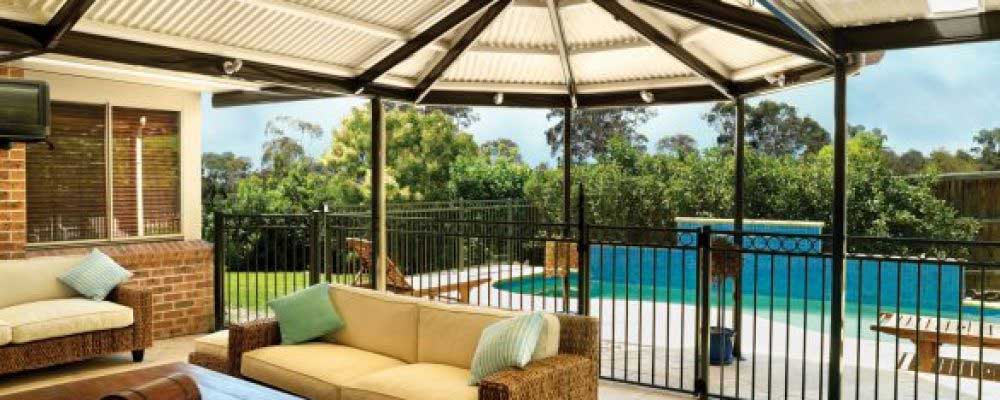 Gazebo Installer Melbourne
If you're after affordable gazebos and installation using only the highest quality materials, contact the experts at Outdoor Impressions. We'll take the measurements and give you a quote, discuss the right products for you, get any council approval required, organise materials, and install your gazebo quickly and efficiently, all with our excellent customer service.
If you're after a new gazebo for your Melbourne home, our expert team at Outdoor Impressions will help you out. We're passionate about delivering exceptional customer service, and can't wait to get you under that gazebo enjoying your new outdoor space. Contact us for a free quote today!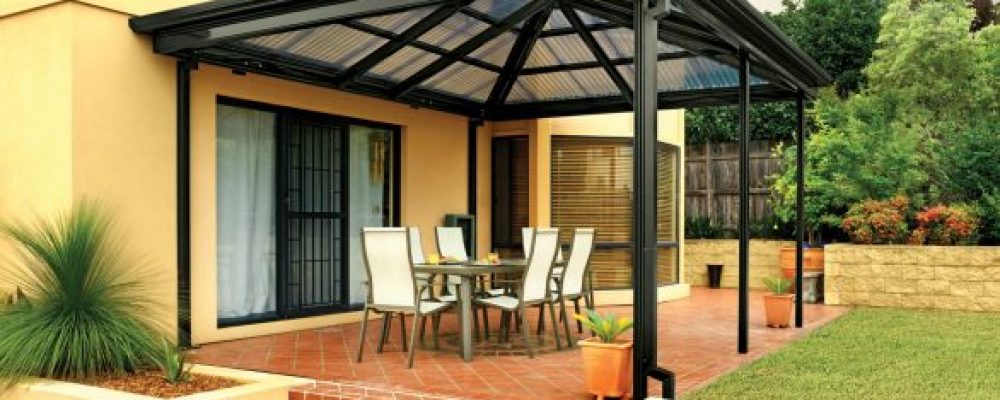 Extensive Colour Range
The beautiful Stratco Outback range offers an incredible range of colours, whether you're looking to match or contrast with your existing home.
So whether you choose calming hues for your haven or bold tones for your entertaining area, or even filtered light for your family space, you will need a colour combination that's just right for you.
Speak to your Outdoor Impressions consultant for more great ideas and colour samples.
At Outdoor Impressions, we pride ourselves in providing high quality, reliable and personal service to all of our customers.
When you visit us, you don't just get a salesperson – you get a team member who's there to serve you to the best of their ability.
That means, they listen and you get what you need!
One of our sale representatives will contact you within one business day.
Get Free Measure & Quote!
Please fill out the form below and we will back to you soon.
Factory 1, 158 Canterbury Road Bayswater North VIC 3153
CONTACT US
Visit us:

Factory 1, 158 Canterbury Road, Bayswater, North Vic 3153