Having cold, refreshing drinks, the air con on blast, and beautiful sunshine for hours on end, there is a reason why a lot of people look forward to the summer months. What's there to not love, after all? For the extremely hot days, there is nothing better than taking a dip in the pool in your backyard. But if you have yet to build your pool, or already have one but are thinking of how to make it better for regular use in the sunshine months, consider getting a Stratco pergola built. Pergolas are a great way to provide shade in any area of your backyard – and, as it is a freestanding structure, you will have the freedom of choice as to where you want to place it for maximum effect. You can place it over your pool to block the sun's rays while you swim, beside your pool to give you not only a place to rest under the shade but also an entertaining area for your pool parties, or even over your garden to alleviate much of the harsh sunlight that can dry out delicate shrubbery and plants. There is a lot of choices when it comes to Pergola Melbourne, and it really comes down to what you feel will go best with your needs and your existing outdoor space.
Pergolas for Your Garden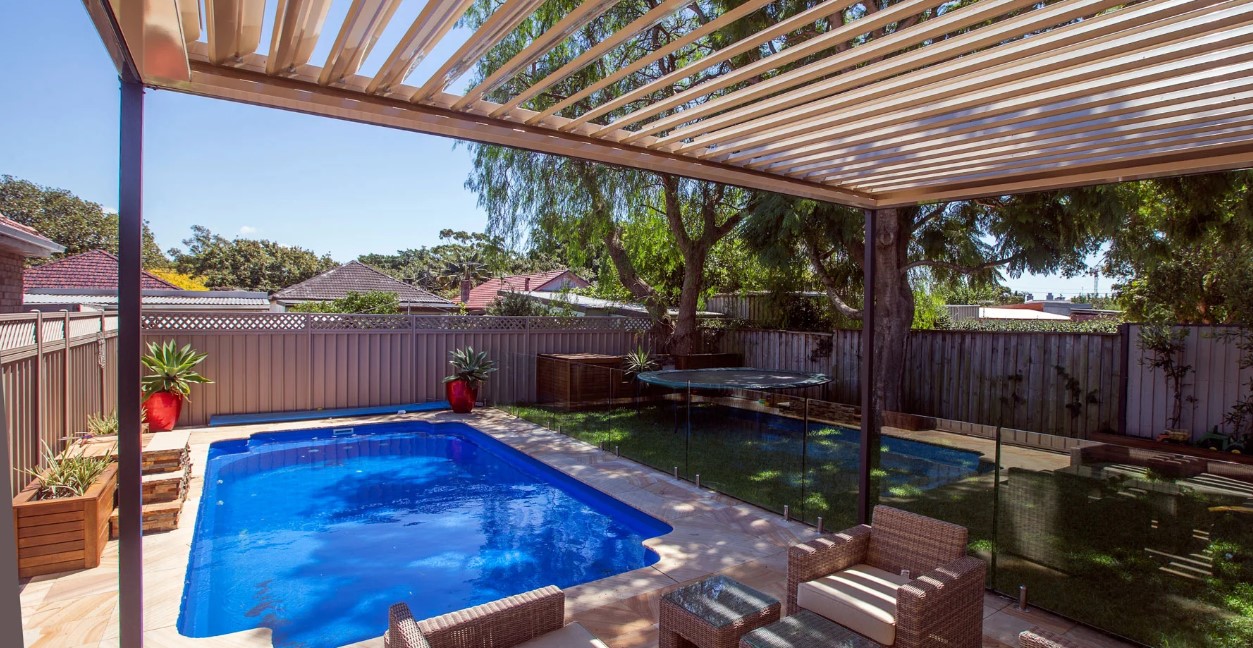 Many people love to garden and tend to plants in their backyard during their free time. To be able to encourage the growth of beautiful greenery and flowers is an amazing achievement! However, as it does tend to happen as the seasons change, some plants struggle in the changing, extreme temperatures. While in spring everything may be lush and flowering, by the time summer rolls around it might be a good idea to find a way to protect your plants from heat stress, which can prevent flowering and increase the chances of sunburn. While watering your plants and making use of mulch can help, investing in a Stratco pergola to provide shade during the hottest parts of the day can go a long way in ensuring that your plants continue to prosper and grow even during extreme high temperatures. What's more, having a Melbourne pergola over your workspace while you tend to your garden eases the sun on you, too! There is nothing worse than working for hours on end under the sun's direct heat with no reprieve.
Pergolas for Your Swimming Pool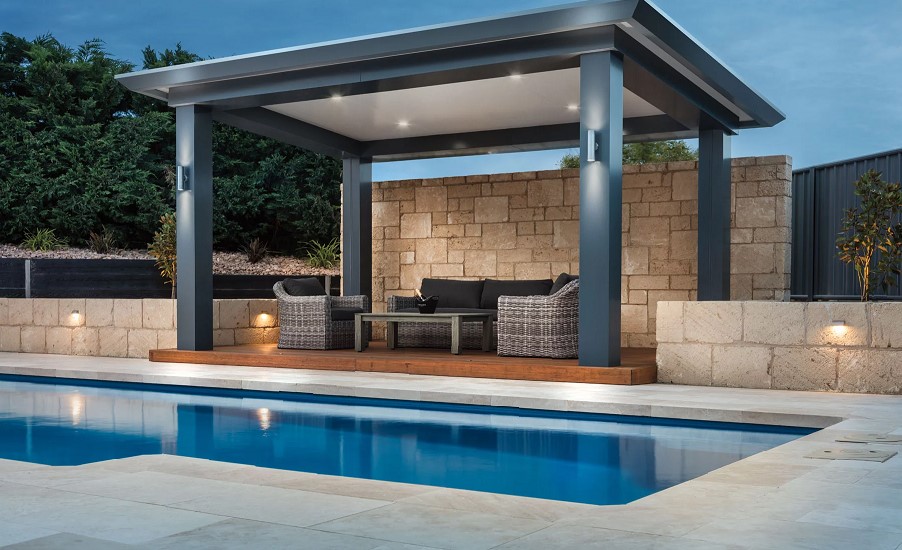 On extremely hot summer days, the temptation to stay for hours and hours in your pool to beat the heat can overpower your concerns of sunburn and heat exhaustion. After all, it is hard to imagine that you would be waking up the next morning with pink, peeling, and hot to the touch skin when you've spent all that time in the cool water. To combat this, you could just take a dip in the morning, when harmful UV rays are in their lower levels, or in the late afternoon, but this beats the purpose of having a refreshing swim when the temperature is at its highest during the day. And while sunblock is a good option to have while you take your laps in your pool, an even better option may be to contact a pergola builders and see if you can install a pergola over the entirety of, or a part of your swimming pool. Having a pergola over this area ensures a shaded portion that can help block some of the harmful UV rays during the day, while still allowing you to maximise your enjoyment of your swimming pool for however long you want, whenever you want. Prevent heat exhaustion and sunburn for you, your family, and your guests and consider constructing a pergola in your backyard for some much-needed relief from the heat. Your household and your guests will thank you for it!
Pergolas for Outdoor Entertaining
Hot summer nights are perhaps one of the best times to have a barbeque, or invite some people over to have dinner with. Even better if you have a dining area in your backyard, too! And if you have a pool, pool parties are a great way to spend some time with friends and have fun in the comfort of your own home. Of course, when you have people over, it is always a good idea to maximise possible entertainment spaces. It does not have to be limited to inside your home, after all. Have some fun in the outdoors and consider putting up a Stratco pergola in your outdoor area to provide much-needed shelter and entertaining space for you and your guests. The freedom to design what your pergola will look like, and what your outdoor area's decor and style will be, will surely be a big plus. Under the shade, you can place outdoor seating like comfy couches, or maybe even a dining area for those nights you would love to sit outside and bask in the summer night breeze having a yarn with a friend or two. And if you are really wanting for a movie night, what's to stop you from setting up your own little movie theatre right in your backyard? With a little help from a projector and some speakers, you can move your couches and set up a viewing area for you and your friends. Pop some popcorn, prep some snacks and drinks, and you're well on your way to a relaxed, fun showing with some amazing company.
If you're looking for pergola builders, call Outdoor Impressions at (03) 9728 5377 or visit us at Factory 1, 158 Canterbury Road, Bayswater, North VIC 3153.