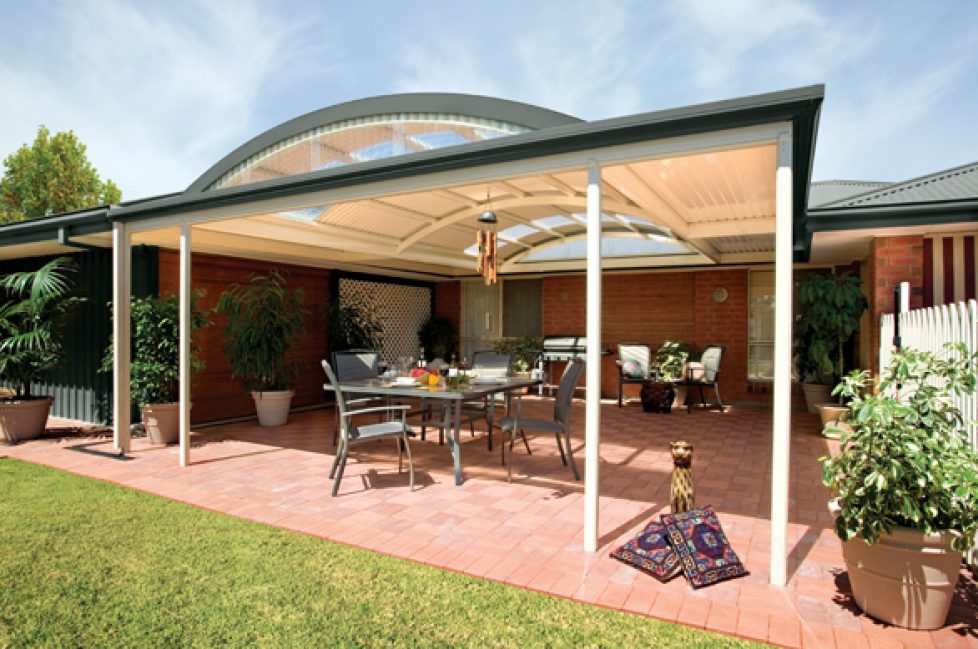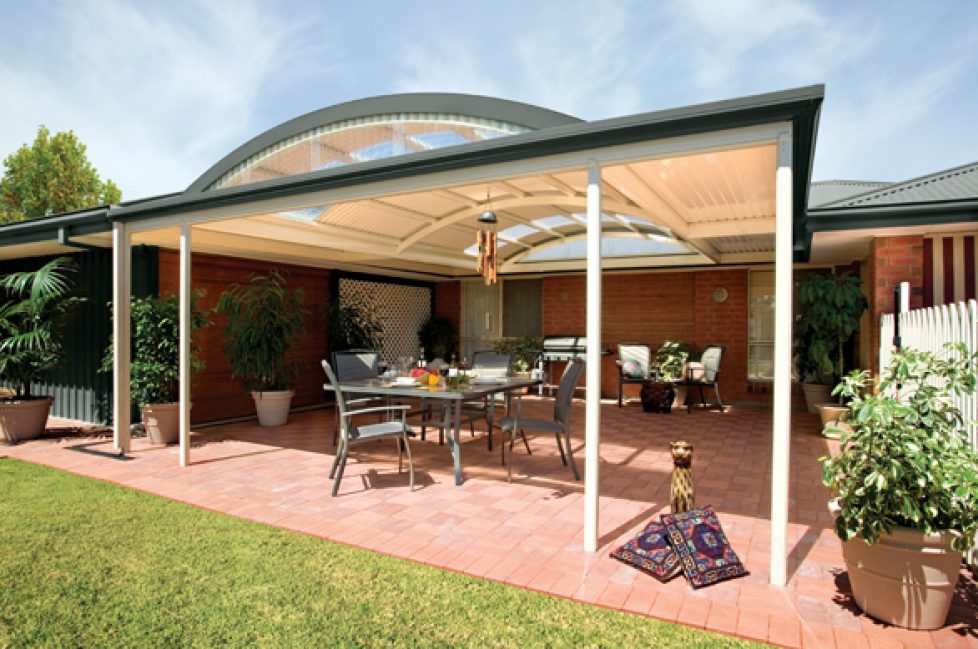 Melbourne's expert verandah builders
Installing an Outback Curved Roof verandah, patio or carport will give your home a touch of contemporary style with a clean finish and attractive canopy to cover the overall outdoor living area. This steel verandah is the perfect addition for Melbourne homes who are looking to add a freestanding unit that caters for minor walkways or broad spaces.

Product Detail

The curved design of the steel verandah's roof spans out at 6.6m wide and is available in Multispan or Clearspan. Additionally, the system compliments surrounding flat roofs and pergolas, acting as the central attraction to the overall design. Outback Rooflites provide filtered light that is naturally drawn in from the sun when Outback Deck is installed to support the system.
A stylish, versatile choice for Melbourne homes
Providing home owners with an impressive alternative to the Outback Gable, the Outback Curved Roof features modern styling—the height of the unit comes it at one-eighth of the opening width, creating a smooth, sleek finish that flows from all sides of the steel verandah.
Benefits of the Outback Curved Roof
A popular choice amongst steel verandahs for Melbourne homes
Able to be easily installed by the professional steel verandah builders at Outdoor Impressions
No knots, splits, twists or warping
Versatile colour schemes
Available in two styles: Mutlispan or Clearspan steel verandah designs
Weather resistant
Widths of up to 6.6m
The verandah builders at Outdoor Impressions can install the perfect Stratco Outback Curved Roof for your Melbourne home. Contact us for more information on how you can get started.
Take a look at our Veranda Curved information sheet for your reference
Get in touch and find out more
We have the experience and expertise to help you choose the ideal product to suit your home and lifestyle. Talk to our team and we can provide insight and advice, giving you the information to make an informed decision.
Contact us today on (03) 9728 5377 and we will be happy to work with you on delivering the best solution for your space.


Accessories