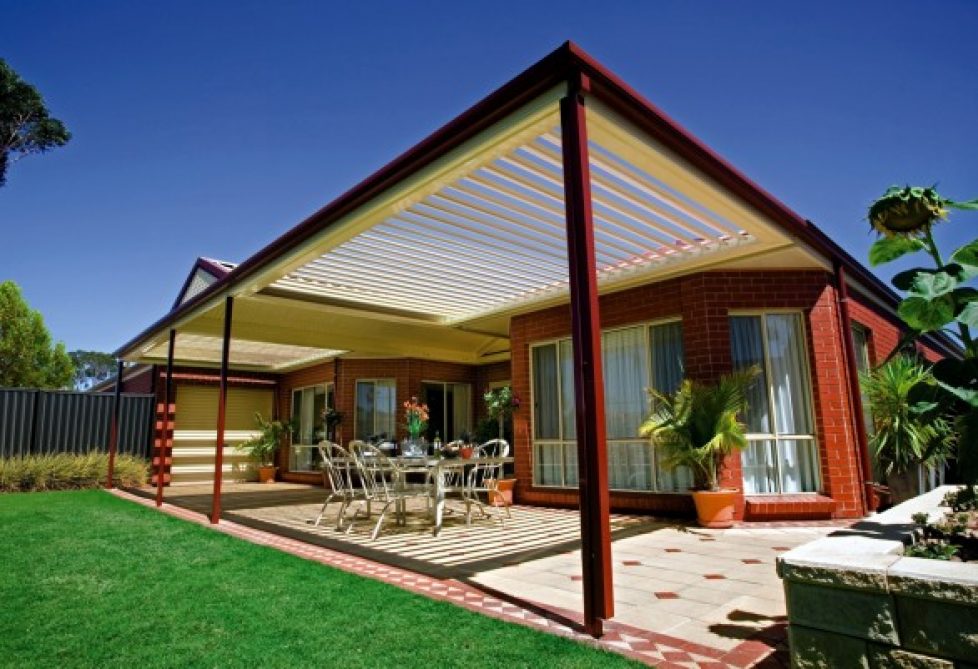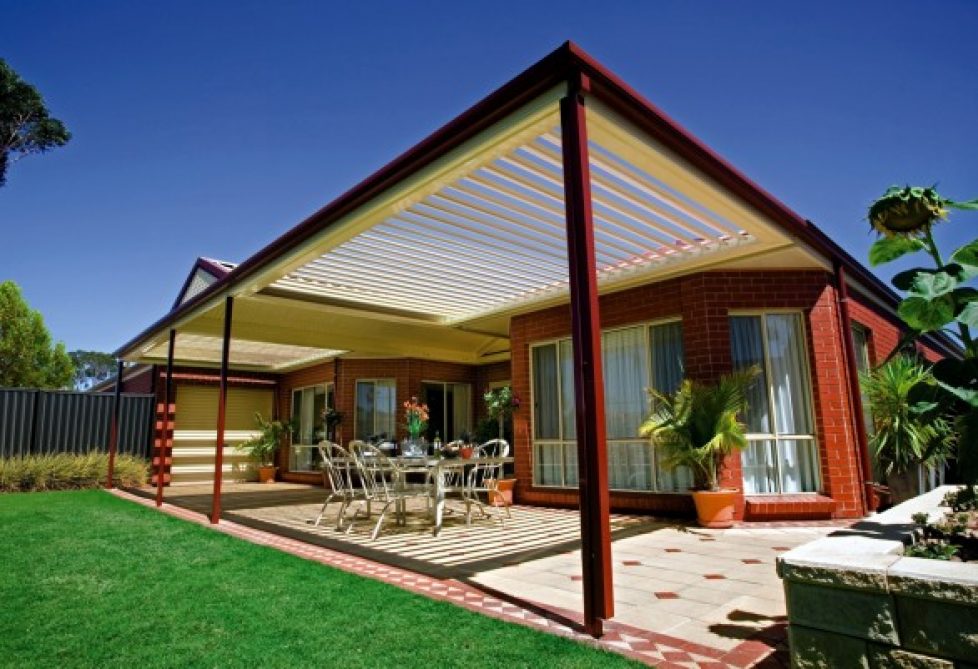 Install a Stratco Outback Sunroof for Ultimate Versatility
It can be hard to find an outdoor solution that excels in various climates and looks great in the process. At Outdoor Impressions we build quality structures that last all year round, rain or shine. A Stratco sunroof is a perfect answer for those who need a reliable shelter but still want to enjoy the sunshine in the warmer months. Made from a series of shutters, it can be electronically rotated to any angle to keep the wind and rain out or let the sunlight through.
The sunroof is complete with a sensor that automatically closes the slats if it detects rain, keeping your patio dry and saving you from sudden downpours. When it does rain heavily, the roof locks together seamlessly providing complete protection from unwanted weather.
Have a quick browse through our Outback Sunroof fact sheet
Contact us today on (03) 9728 5377 to organise a FREE quote and design consultation.


Product Details
A Stratco sunroof can dramatically improve your entertainment area


With a span of 3.9 metres, we can build a structure to suit any outdoor space, and is built to operate quickly and quietly. Using a hand-held remote you get ultimate control over the climate you want to achieve, adjusting the finely engineered louvres as you please.
Leading Design
The Stratco Outback Sunroof is powered by a reliable 100 watt, 24 volt DC motor complete with adjustable limit stops and a thermal cut-out. It is specifically mounted to be protected from any pooling water and rain to ensure you get a long-lasting solution.
Each unit is put through rigorous testing to ensure it complies with all relevant building and safety standards, so you can have complete confidence in the quality.
Contemporary style
The blades used for the shelter use a beautiful, softly-ribbed design that complements the signature style of the Outback range. When fully closed, the roof locks completely flat and achieves a look consistent with the Outback Deck. Available in a variety of high gloss colours in modern styles, it looks great with flat roofs, verandahs, gables and more.
Strength you can rely on
The Stratco Outback Sunroof combines plastic, powder-coated aluminium, stainless steel and colour steel in a carefully engineered design that helps protect the system from deterioration and corrosion. Each system is put through a durability test up to 20,000 cycles, which is comparable to a full cycle, twice a day for 25 years.
Get in touch with the experts
Give us a call on (03) 9728 5377 or fill out our contact form and we'll get back to you as soon as we can. With Outdoor Impressions you can feel confident that your Stratco Sunroof, verandah, patio, pergola or carport will be installed by a registered builder and all relevant permits will be taken care of.
We look forward to installing a sunroof at your Melbourne home.
Video


Accessories
Outback-Skylite